Beethoven, Haydn, Brahms, Schostakowitsch, + N.N.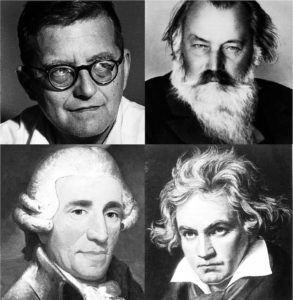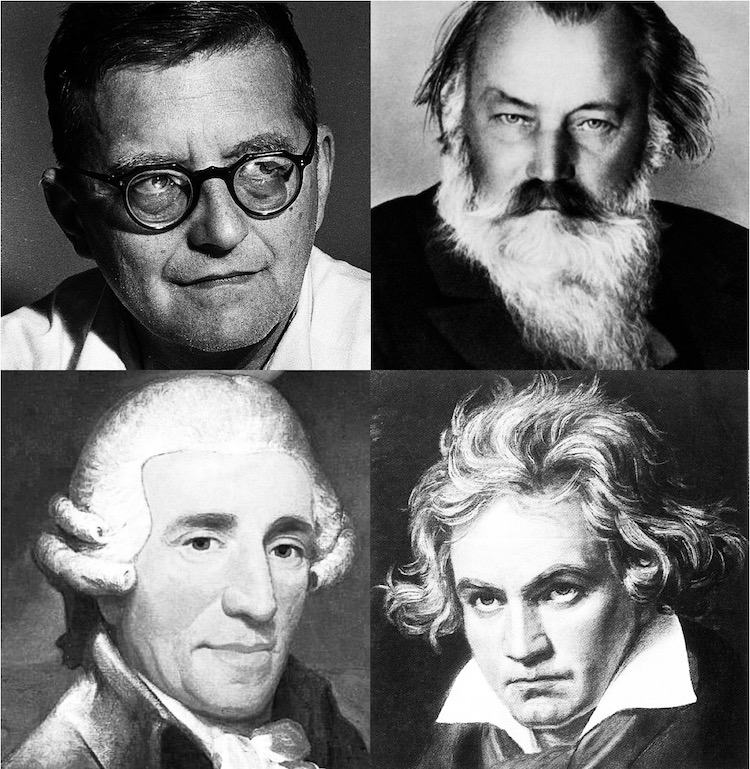 The Piano Trio and The Art Song – two chamber music formats that have been explored by many significant composers across the ages. But the number of works that actually combine the two is remarkably small. Pride of place is held by around 600 arrangements of folk-songs from Ireland, Wales and Scotland (along with other non-Anglophone countries) by Haydn and Beethoven, along with Shostakovich's Romanzen-Suite (op. 127).
They inspire a project for piano trio and voice: the program includes a selection of folk song arrangements by Haydn and Beethoven, arranged song cycles by Brahms and others, and new commissioned compositions.
Mahler + Eötvös, Hosokawa, Currier
The Song of the Earth –
Dialogue of the diverse
Gustav Mahler's Song of the Earth, a work about Life and Death, Youth and Old Age, Day and Night, combines western composition with an unfamiliar, far-eastern soundworld. We have adopted the Mahlerian concept Dialogue of the Diverse as the central focus of the planned concert project. The programming concept is certainly unique: it was inspired by the twin global perspective which Mahler wove throughout his Song of the Earth, even at structural level. As well as the German-Chinese ensemble which will play Mahler's richly scored orchestral work in the Second Half, the First Half of the concert will feature several world premieres performed by solo instrumentalists – each of which will be written specifically for the project, making reference to Mahler's work, both in content and compositional process. We have been especially fortunate in securing top-class soloists (Berlin Philharmonics) and composers from Japan, Hungary, Israel, Germany, France and the USA. They are undertaking the challenge of interpreting Mahler's messages anew, through the means of solo music. Unfortunately, the concerts in China had to be postponed due to the pandemic. The whole project is conceived as an initial concert series which leaves other possibilities wide open; a second season is being planned.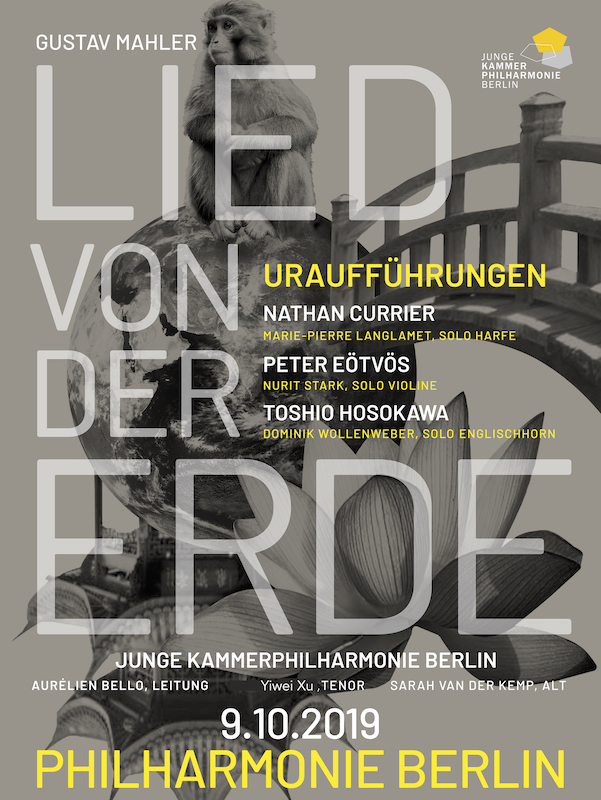 Liszt, Wagner (Arrangement: Bello)
Liszt Songs for Chamber orchestra
Transcriptions and paraphrases for piano occupy a large space in Liszt's oeuvre. It is not just a matter of transferring the respective work to a piano setting; Liszt interprets the large compositions with the sound structures of the piano in his own way.
In this project, the way goes the other way around, from piano setting to orchestrated arrangement. (Arrangement: Aurélien Bello)
László Simon in Memoriam​
In memory of the pianist László Simon, this collection was created with recordings from the Swedish Radio.